Foxtrot – Customer, Invoice and Expense Management System
Foxtrot is a customer, invoice and expense management system designed for small businesses and freelancers. With the awesome User Interface and User Experience, you can easily keep track of your customers, invoices, payments and expenses. Also lots of other tasks that are provided with Foxtrot.
Get paid online with Stripe, Paypal and Razorpay
Have questions or do you need help? Ask us.
Demo
https://foxtrot.varuscreative.com
email: user@example.com
password: password
Customer Portal Demo
https://foxtrot.varuscreative.com/portal/5ec44b0dbf2e3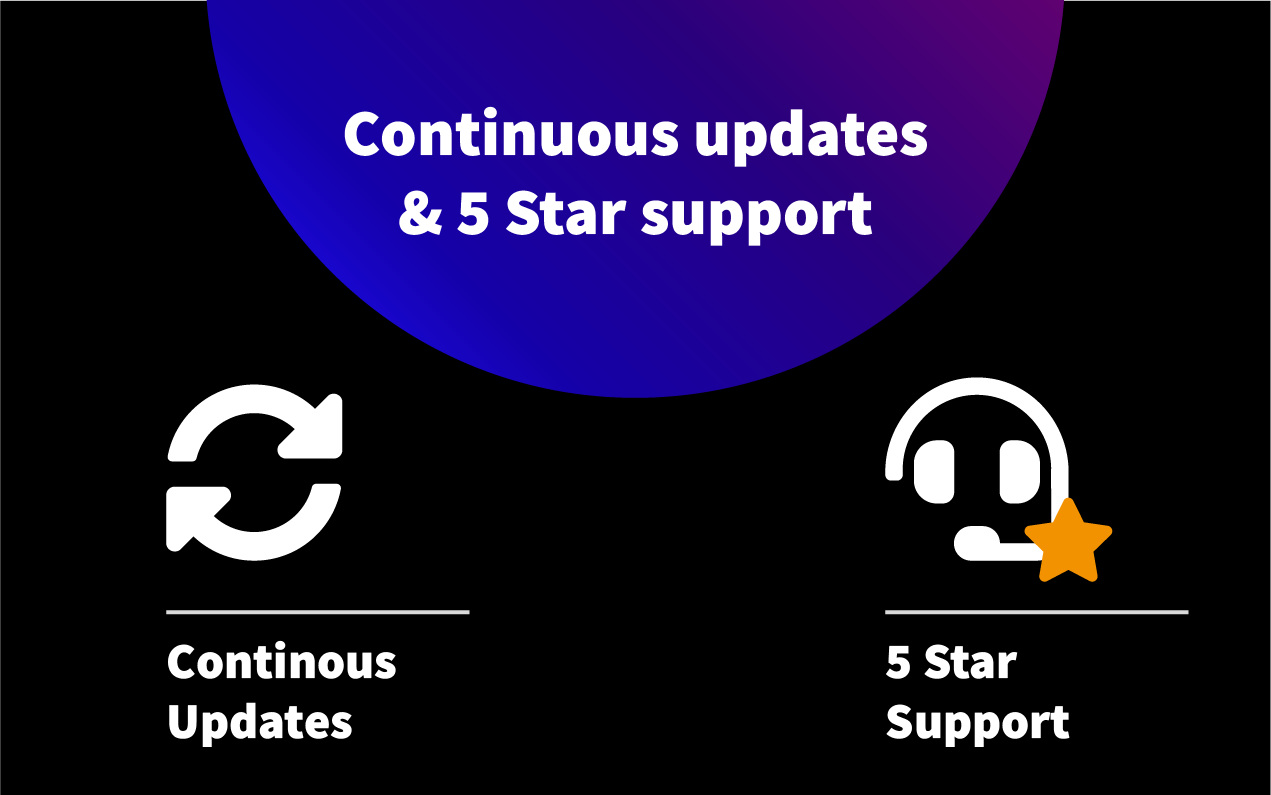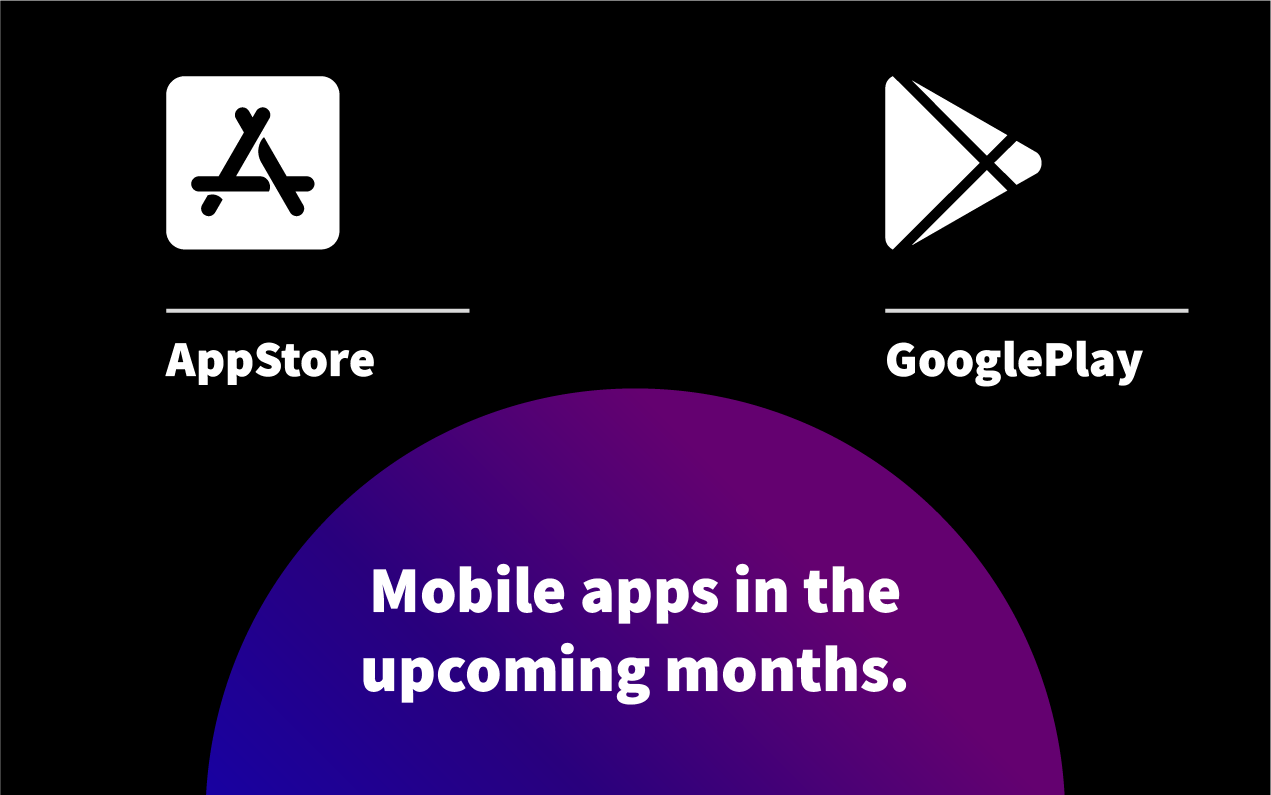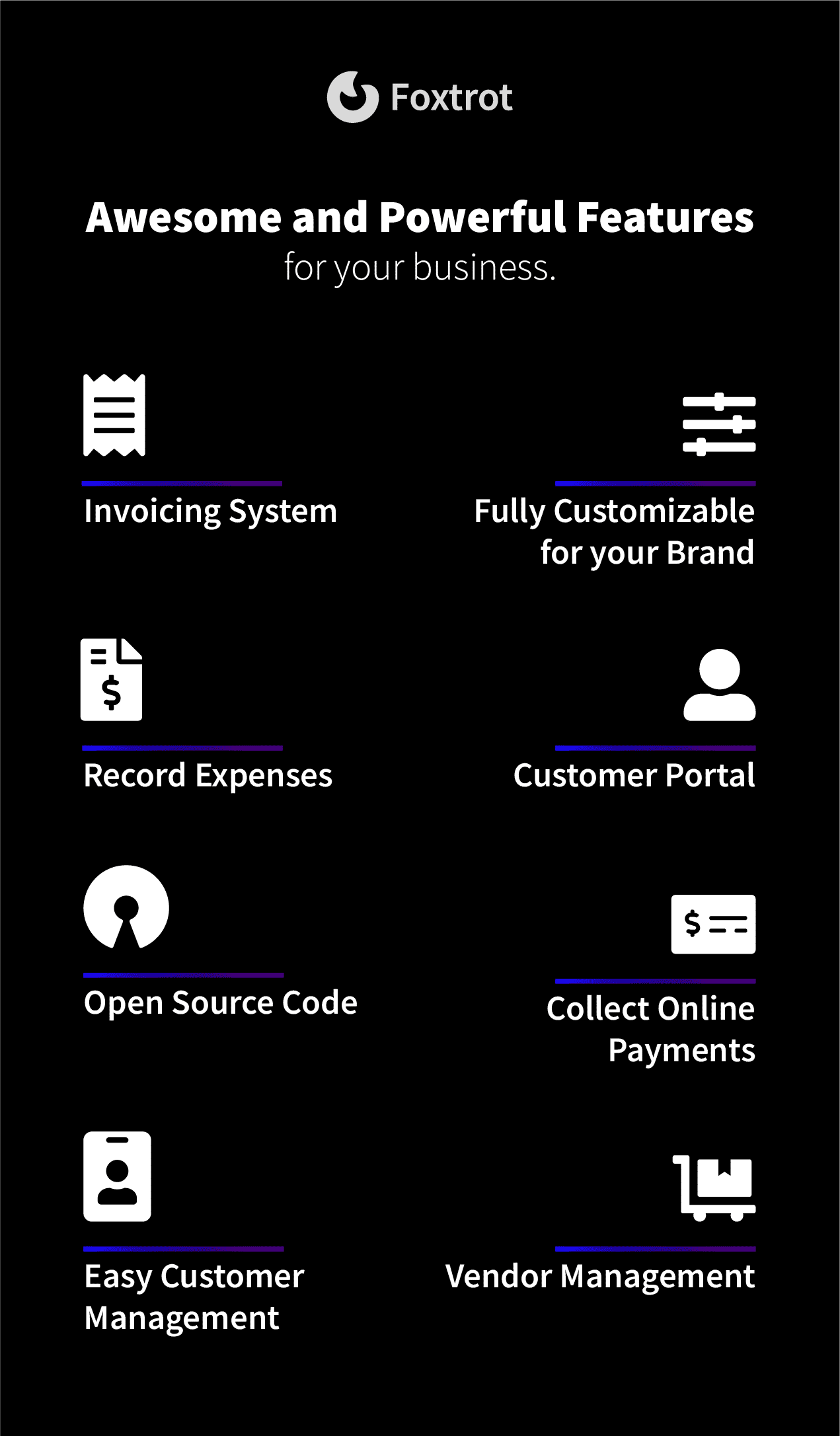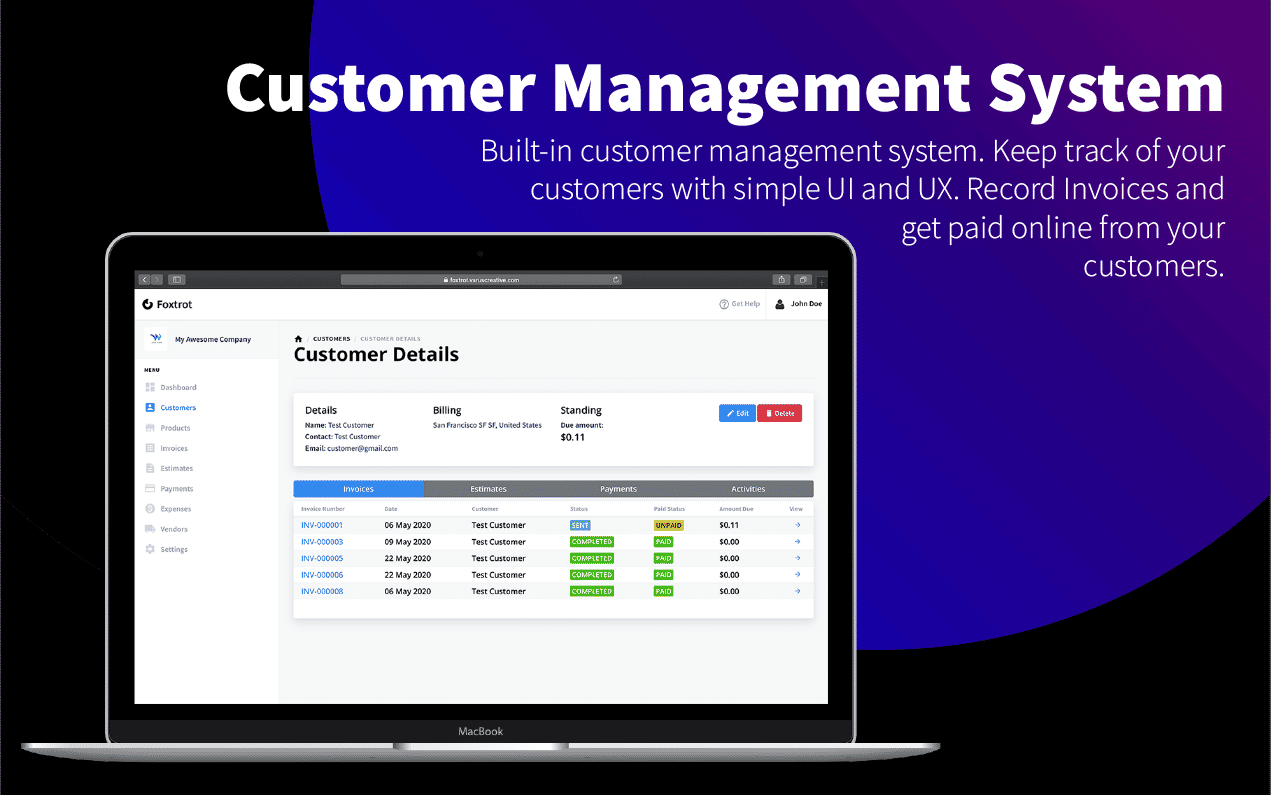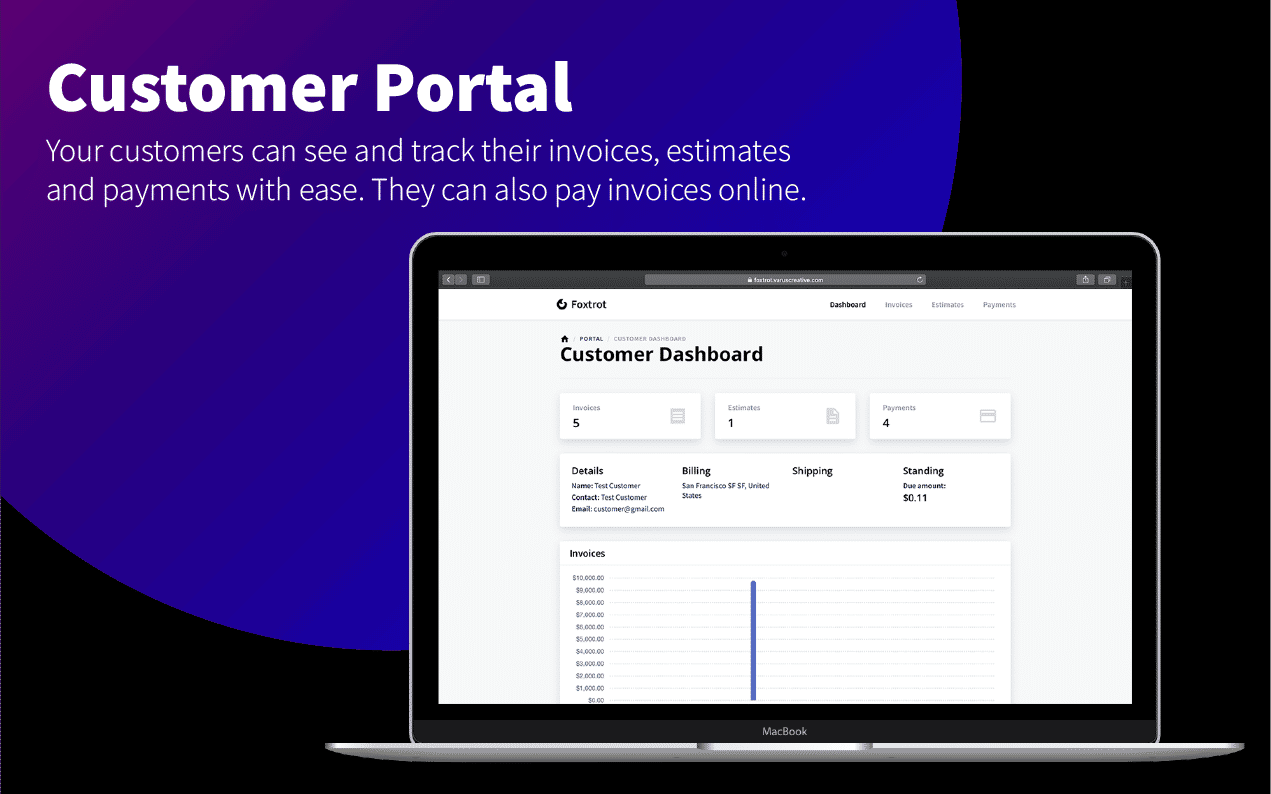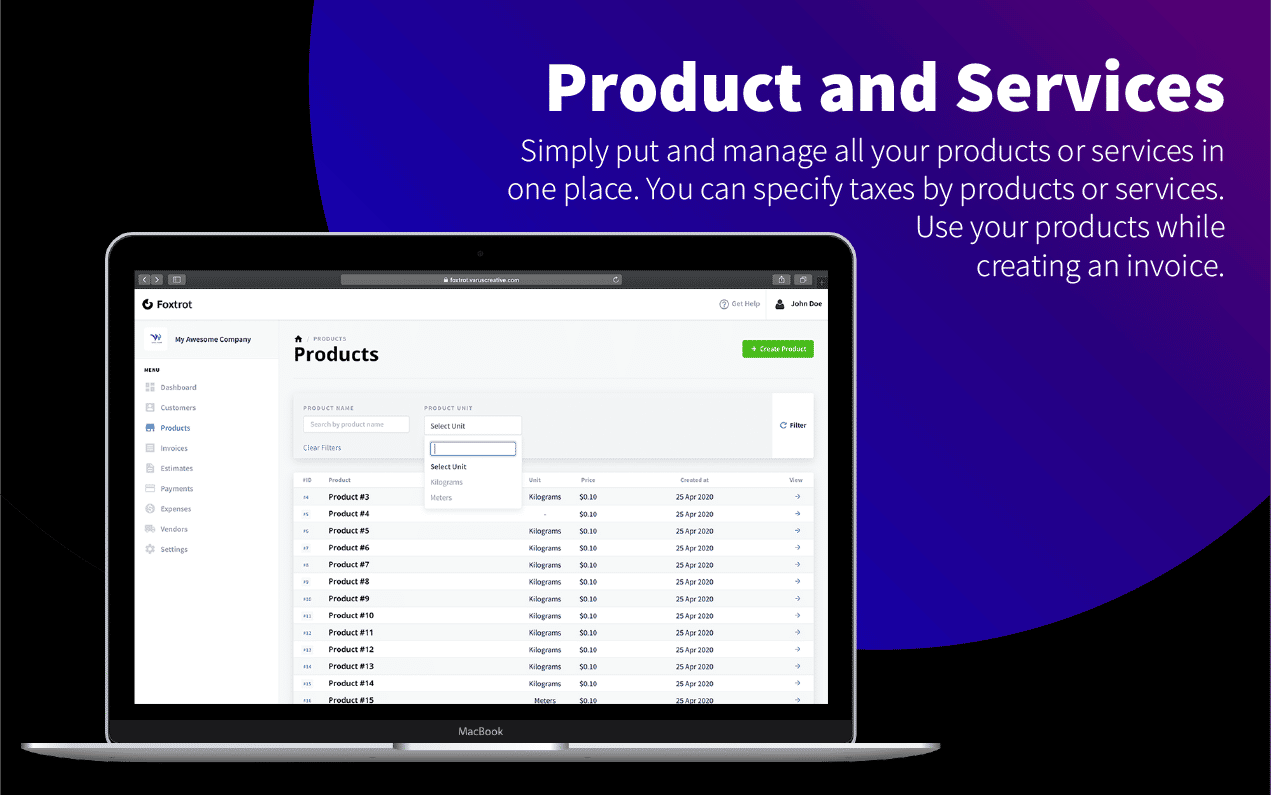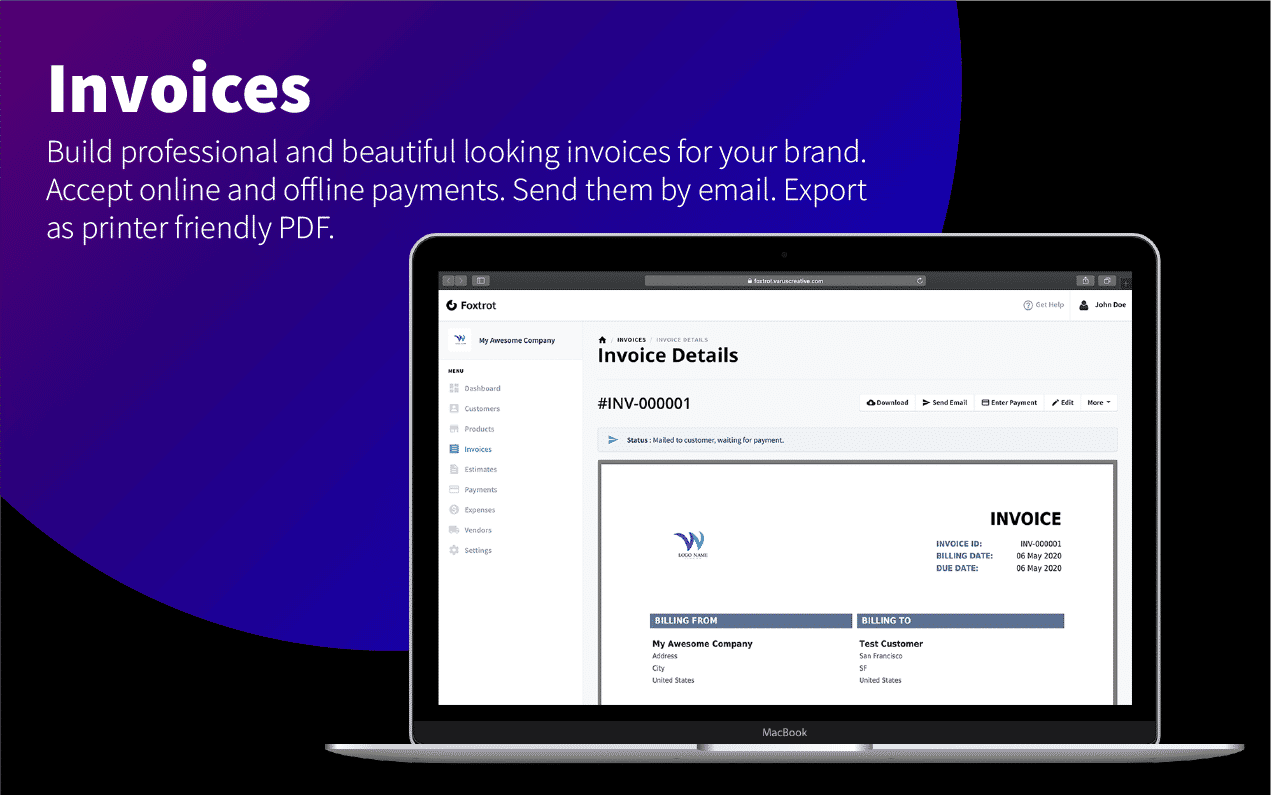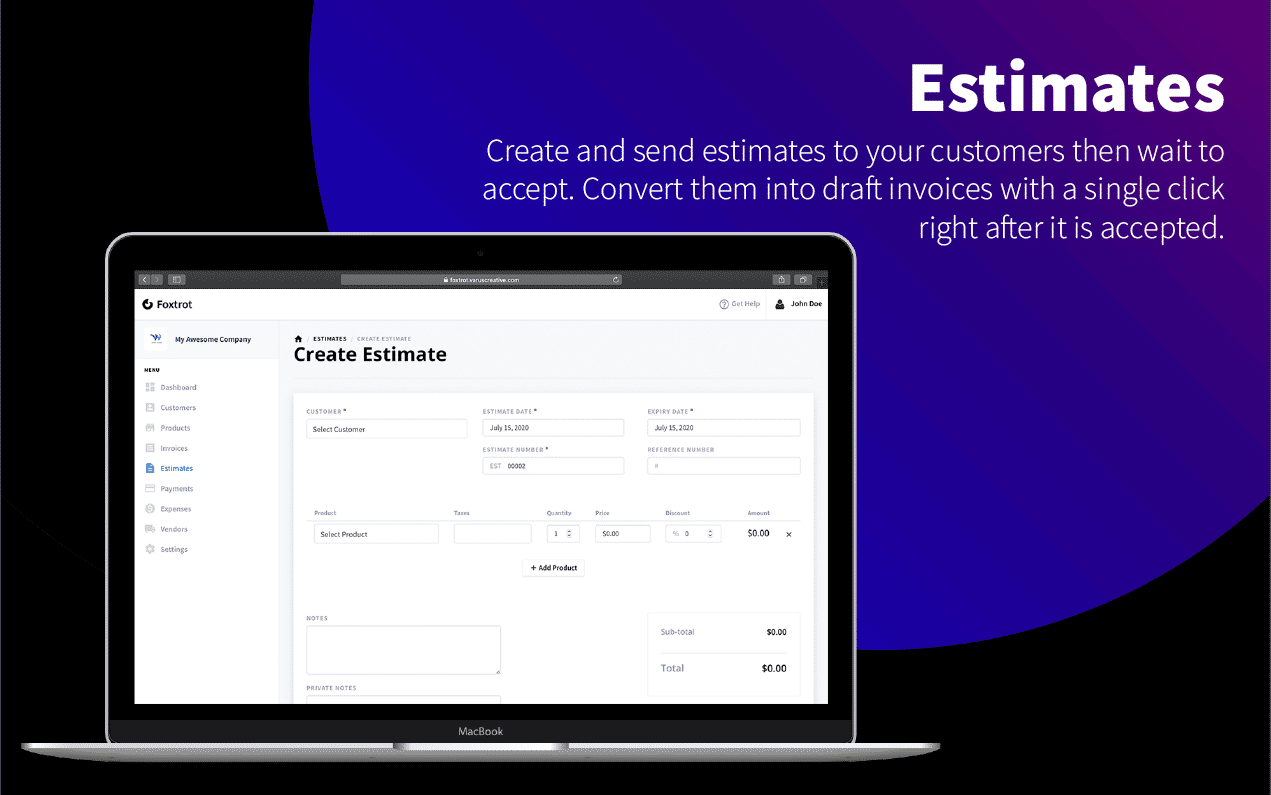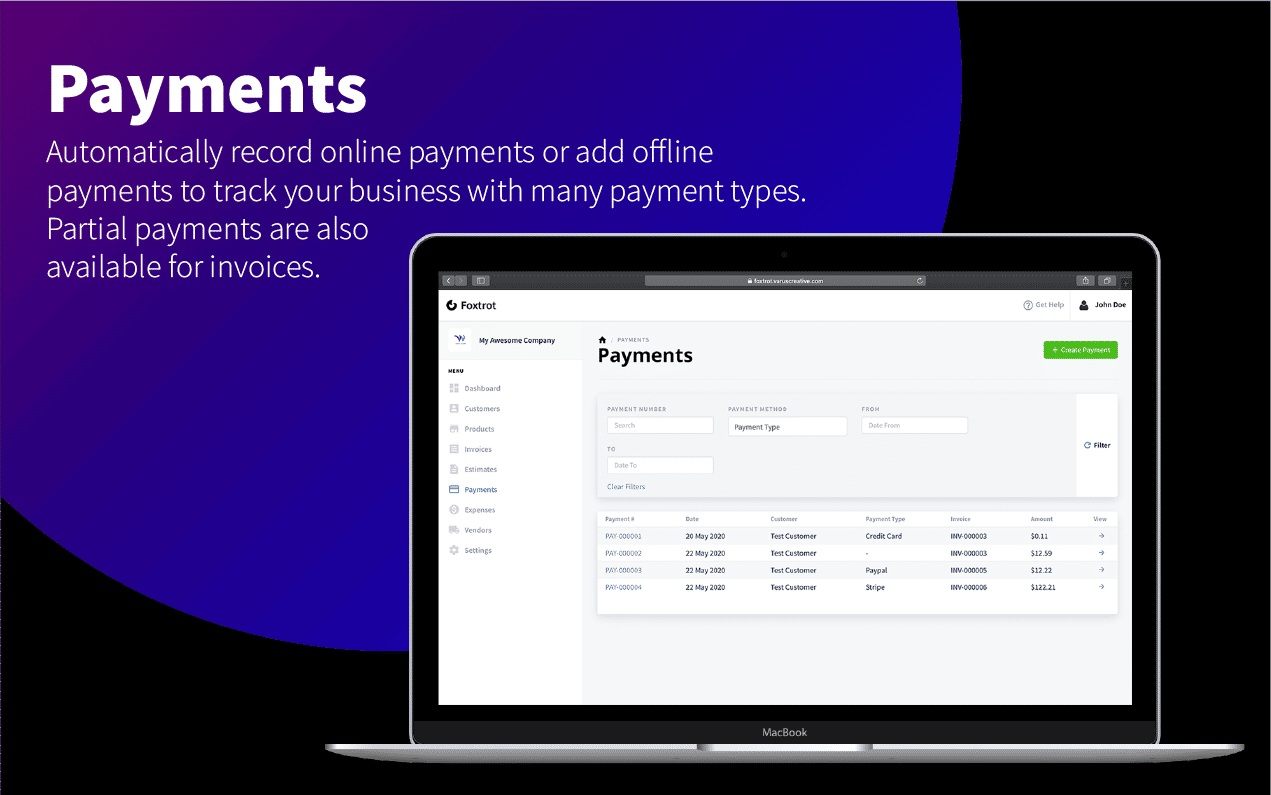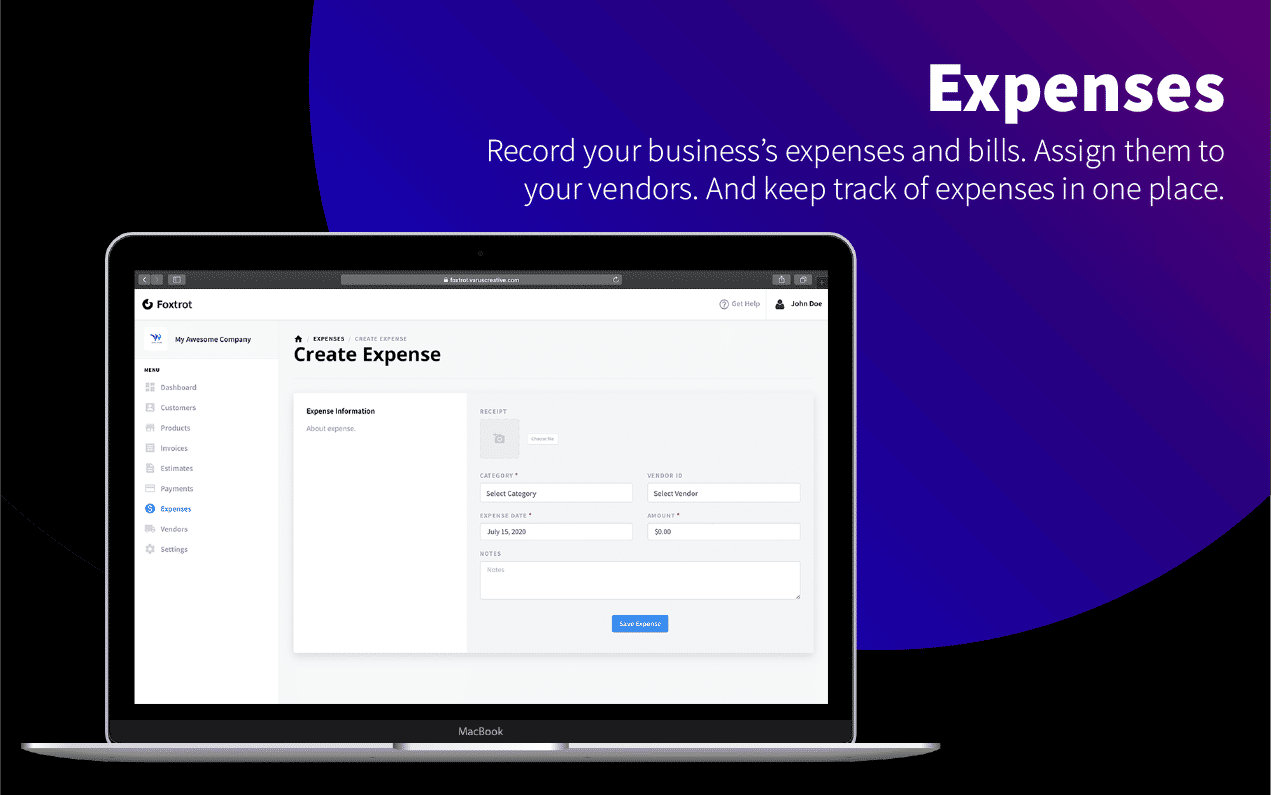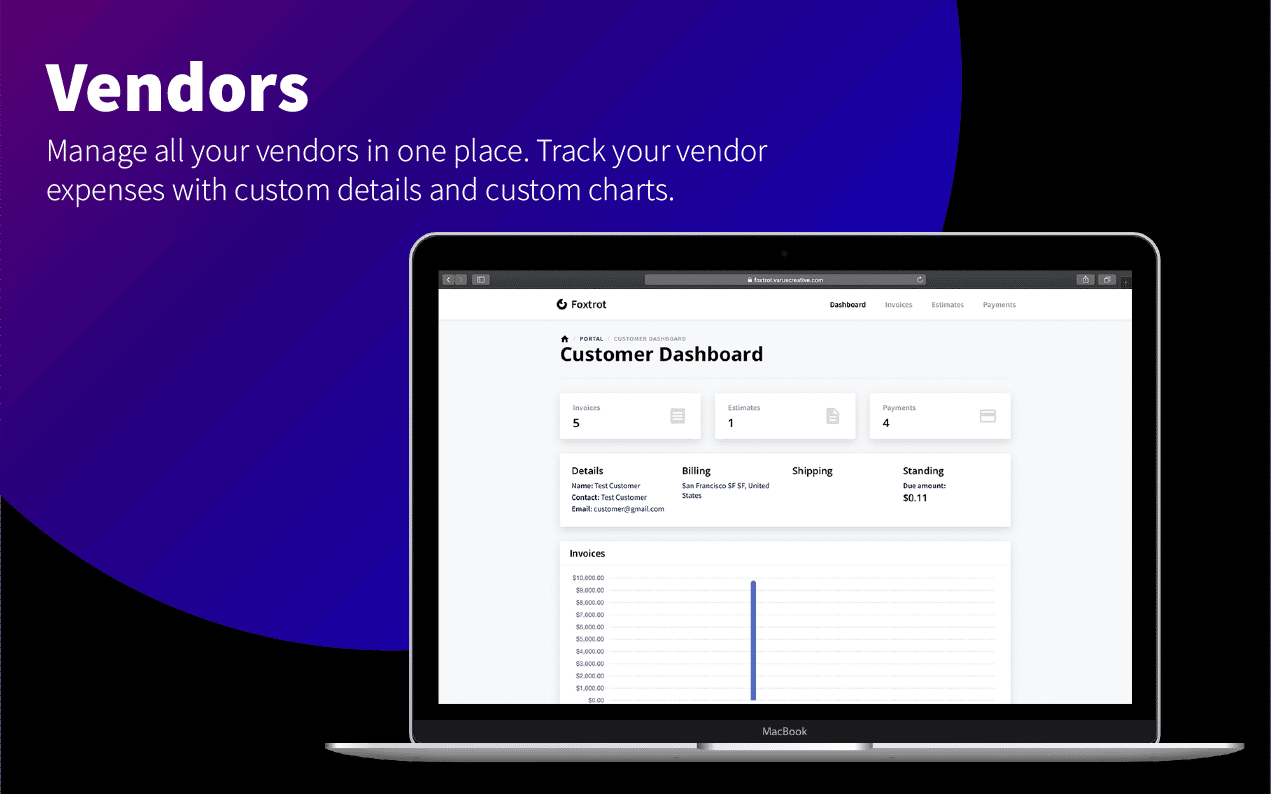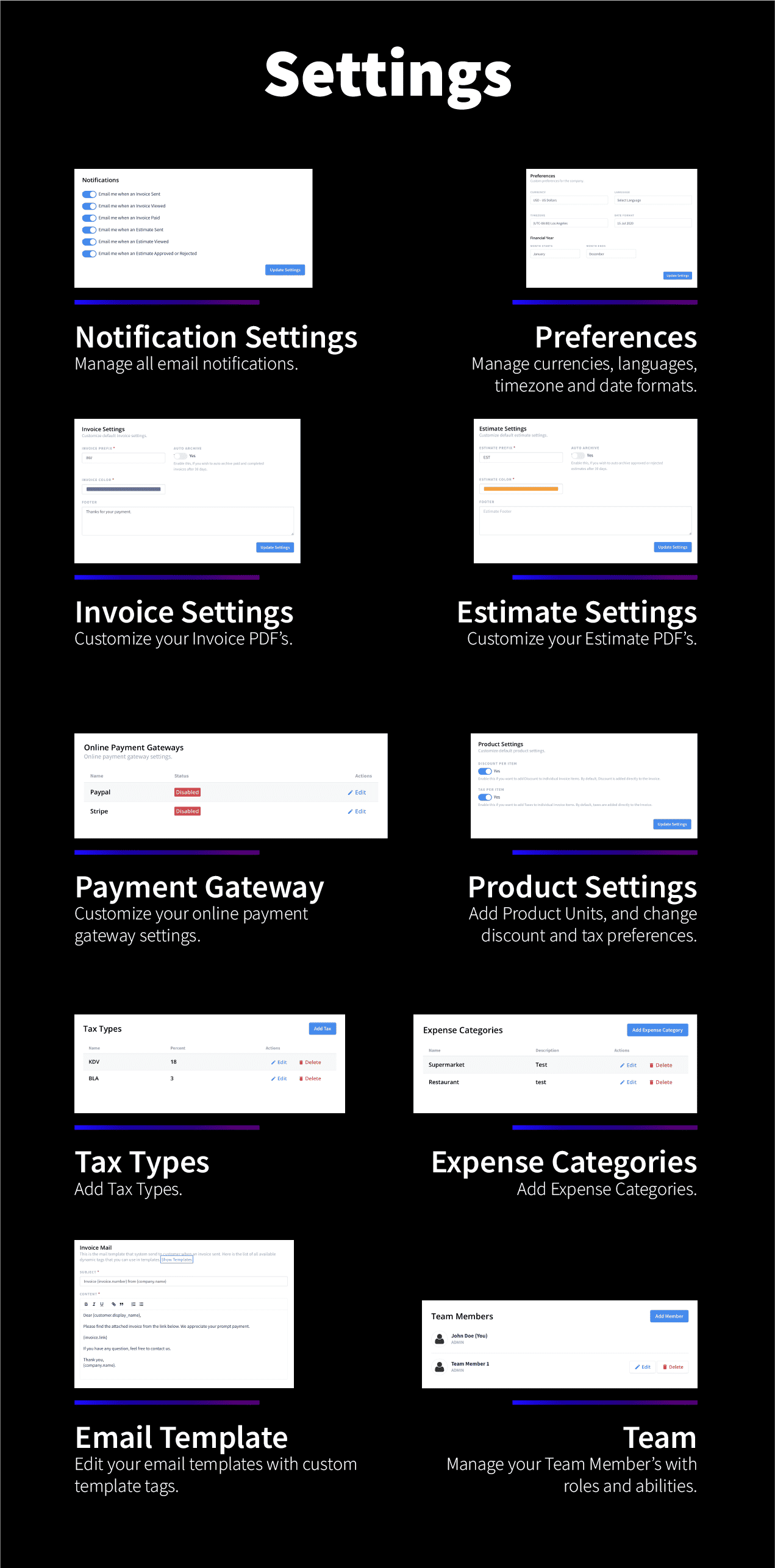 Roadmap
Recurring Invoices
Recurring Expenses
Custom Fields
Projects/Tasks/Time Tracking
Custom excel, csv etc. reports
Mobile Apps (React Native for both iOS and Android)
Documentation
https://docs-foxtrot.varuscreative.com
Changelog
v1.0.1
- Razorpay Payment Gateway Added.
- Bugs are fixed.

v1.0.0
- Initial Release.